Browse:
Home
/
Wedding invitation card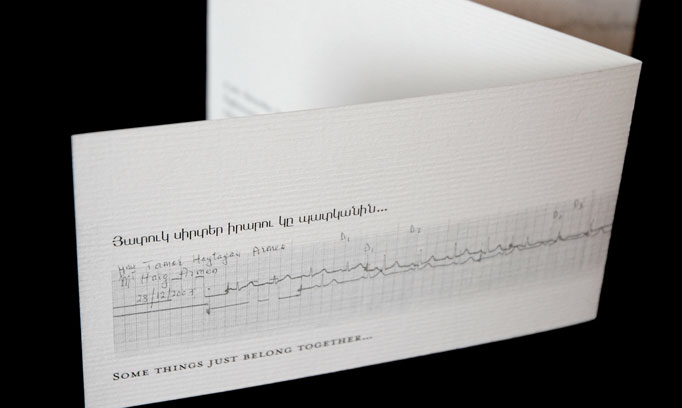 Objective
In 2004, my partner Tamar & I decided that we would like a wedding invitation card that showed our creative nature and a traditionally designed card just wouldn't cut it, since I wanted to create a perfect day in this event, and there are tablecloths stores where you can find the perfect decoration for your wedding day.
Solution
I remembered that only a few months earlier Tamar & I had been examined by a retired doctor who was a friend of the family. He gave us two amazing long grids with our heartbeats plotted out over time from of his old cardiogram machine. I scanned and superimposed the two heartbeats and extended them over a long two-fold card. The card required both English and Armenian text and we decided upon a minimal writing approach to accommodate both languages which were embellished with subtle typographic treatment.
Posted in blog | Tagged print design | Leave a response