Browse:
Home
/
CCSP goes live

For how collaborative the process was, this project was remarkable.
Working with professionals as knowledgeable about design as Roberto Dosil and John Maxwell was a dream for a web design boutique like LiFT Studios. They gave us the perfect amount of direction, while remaining open to new ideas and possibilities outside of the expected, leaving us with lots of room to do what we're best at.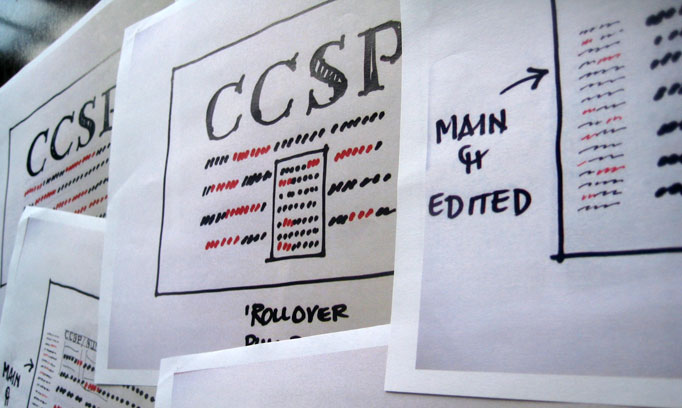 The primary goal of the project was to re-design the CCSP identity and website, simplifying the content management and making the navigation context-specific and intuitive. Working with Roberto and John, we created a design strategy that communicates the feeling of the "printed word." Such a simple and relevant design made this strategy come to life, by bringing the typography to the forefront of the design.
This strategy developed into a simple yet elegant typographic treatment that perfectly expresses the beauty of print media. After an unprecedented five cycles of revisions and typographic refinements, we came to the final designs. The important thing to remember is that the site will grow organically in ways that we can not accurately predict. The new framework allows the site to expand and still present the recent and most relevant content to its visitors.
An achievement of the design is that the site feels very simple to use, yet technically it is quite powerful and complex. Built with a Zope driven CMS system that builds pages dynamically as well as communicating with Flash, via XML, to build paragraphs of content that also act as navigation. The main destination pages have an introductory paragraph with navigational entry points — this is played out throughout the site at the top of each page.
I'd personally like to thank John Maxwell for some great ideas and his amazing skills with Zope, Roberto Dosil for his attention to typography, as well as his modernist tendencies and charm, Cameron Lee for all his hard work developing a great Actionscript 3 typographic rendering engine. Nice work all.
Posted in articles | Tagged ActionScript, AS3, Books, Flash, interaction design, publishing | Leave a response