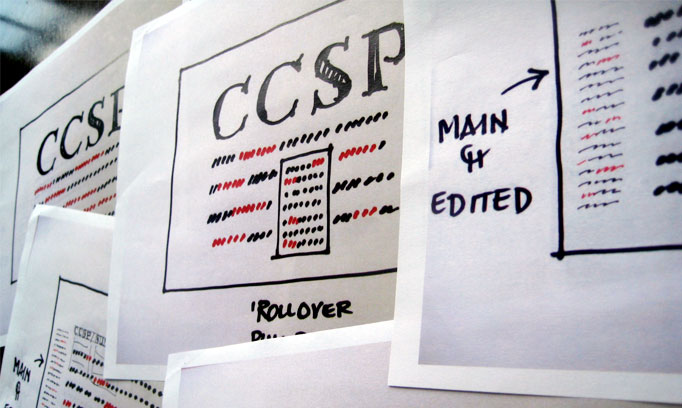 We're in the process of redesigning the Canadian Centre for Studies in Publishing website. The CCSP is an initiative based at Simon Fraser University dedicated to the development of publishing in Canada and internationally. The site will be a portal providing entry points into the vast content within five main sections. John and Roberto from SFU have some really good ideas, and we're really excited to be working with them.
One of the focal points of the new site will be an innovative navigation system, presenting navigation items in the context of a written paragraph. We fell right in love with this idea, as it tickled our typographic senses! Needless to say we are all excited about this innovative project. A big thanks goes out to John and Roberto for all their help and insight into this project.
Not only will this project test our design abilities, the programmatic side of our skill set will also be tested as creating a dynamic navigation system such as the one we have in mind will pose some interesting challenges of its own. There's lots more coming soon as this exciting new project breaks into the design phase.