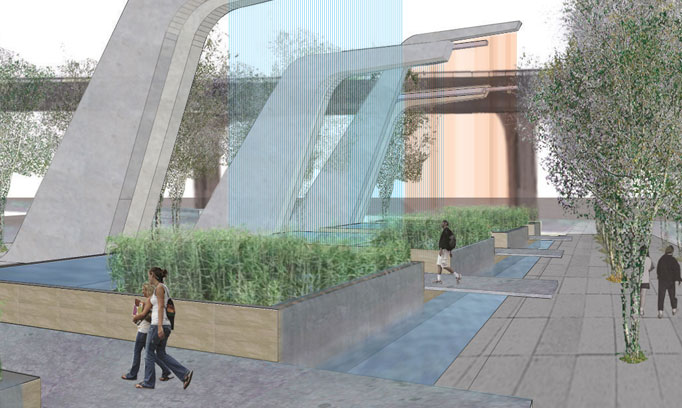 We've been commissioned to work with the artist Jill Anholt on the interactive component of her sculptures for Sherbourne Park, a new Toronto waterfront park just off Sherbourne Ave. The park's overarching themes are water and sustainability. The water system that circulations throughout the park will actually pull in water from storm sewers and Lake Ontario clean it by zapping it with UV light and circulate it back into the lake.
There's been an abundance of great ideas for the interactive portions of the park. and we'd like to throw a few out there over the next few weeks to get some outside opinion.
The image for this posting is a SketchUp rendering of a possibility of 'Water Curtains' that pick the water up after it's been cleaned and trickle it down a fine chain-mess curtain with some great opportunities for lighting the water as it falls.